Cedar Park - A Prosperity Challenge
This is my second attempt at the Prosperity Challenge.

The Berman and Cabrera families are almost identical to the Prosperity Highland families because I managed to save the data of the first two families, even though I lost the Cabrera mother placeholder so the Cabrera children look different. The Cabrera children are adorable and I love my new families.
Just for fun, I created their family tree. If you're interested you can find it here.

Thanks for taking the time to read along. Comments are always welcome and appreciated.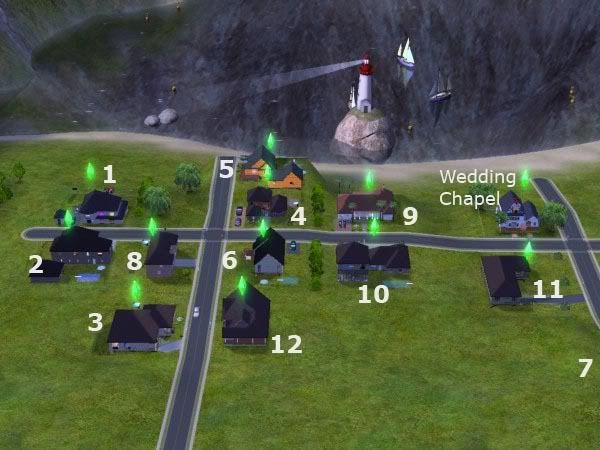 Most recent updates for:
1. Frans & Suzy Berman
2. Terrell & Kara Cabrera
3. Sasuke London
4. Emily McGaw (Week 13)
5. Chloe Berman (Week 13)
6. Mal & Eve Monif (Week 13)
7. The kids at Cedar Park University (Week 13)
8. Arik & Ruby London (Week 13)
9. Wendy & Nery Bachman (Week 13)
10. Rain & Quinton Conway (Week 13)
11. Jensik & Storm Tomcia (Week 13)
12. Ino Berman (Week 13)
13. Jane & Gina Anders (Week 13)
14. Vern McGaw (Week 13)
15. Rachel Conway (Week 13)
16. Jenn Conway (Week 13)
17. Jeannie Berman (Week 13)

Wedding Chapel
Cedar Park Saga Begins

Week 01
Berman Family
Cabrera Family

Week 02
Berman Family
Cabrera Family
University

Week 03
Berman Family
Cabrera Family
University

Week 04
Berman Family
Cabrera Family
University
London Family

Week 05
Berman Family
Cabrera Family
University
London Family
McGaw Family

Week 06
Week 06 & 07 Berman Family
Cabrera Family
London Family
McGaw Family

Week 07
Cabrera Family
London Family
McGaw Family
Berman 02 Family
University

Week 08
Berman Family
Cabrera Family
London Family
McGaw Family
Berman 02 Family
Monif Family
University

Week 09
Berman Family
Cabrera Family
London/Anders Family
McGaw Family
Berman 02 Family
Monif Family
University
London 02 Family

Week 10
Berman Family
Cabrera Family
London/Anders Family
McGaw Family
Berman 02 Family
Monif Family
University
London 02 Family
Bachman Family
Berman-Conway Family

Week 11
Berman Family
Cabrera Family
London/Anders Family
McGaw Family
Berman 02 Family
Monif Family
University
London 02 Family
Bachman Family
Conway Family
Tomcia Family
Berman 03 Family

Week 12
Berman Family
Cabrera Family
London/Anders Family
McGaw Family
Berman 02 Family
Monif Family
University
London 02 Family
Bachman Family
Conway Family
Tomcia Family
Berman 03 Family
Anders Family
Week 13
Berman Family
Cabrera Family
London/Anders Family
McGaw Family
Berman 02 Family
Monif Family
University
London 02 Family
Bachman Family
Conway Family
Tomcia Family
Berman 03 Family
Anders Family
McGaw 02 Family
Conway 02 Family
Conway 03 Family
Berman 04 Family
Week 14
Berman Family
Cabrera Family
London/Anders Family
McGaw Family
Berman 02 Family
Monif Family
University
London 02 Family
Bachman Family
Conway Family
Tomcia Family
Berman 03 Family
Anders Family
McGaw 02 Family
Conway 02 Family
Conway 03 Family
Berman 04 Family
Week 15
Berman Family
Cabrera Family
London/Anders Family
McGaw Family
Berman 02 Family
Monif Family
University
London 02 Family
Bachman Family
Conway Family
Tomcia Family
Berman 03 Family
Anders Family
McGaw 02 Family
Conway 02 Family
Conway 03 Family
Berman 04 Family